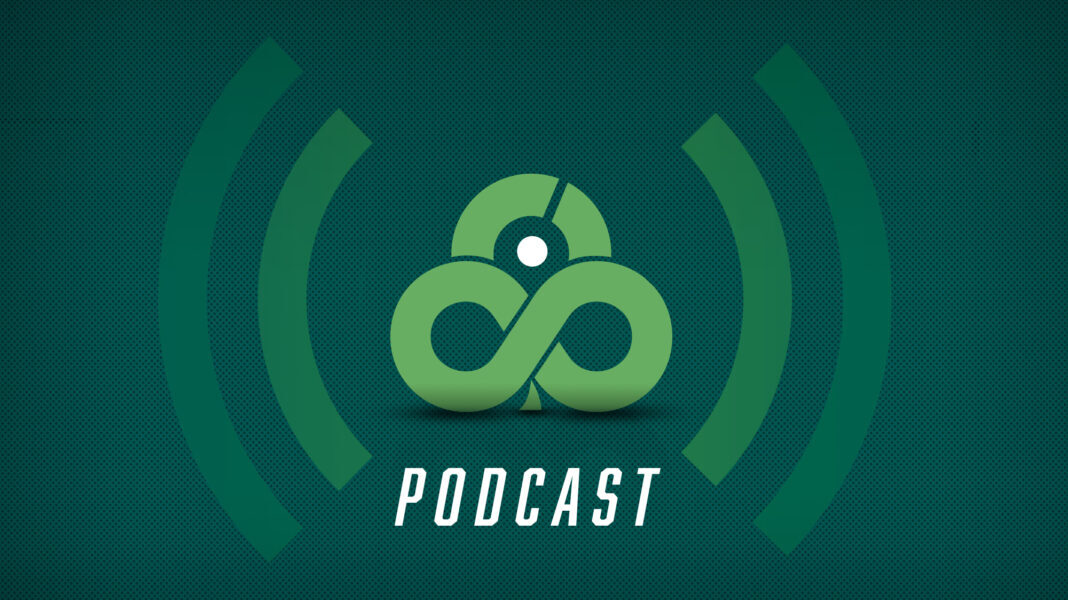 Comments Off

on Irish Golfer Podcast | State of the industry address – Golf's return after lockdown
GOLF'S RETURN AFTER LOCKDOWN: IRISH GOLFER PODCAST
Irish Golfer Podcast recently hosted a roundtable discussion with figures from Ireland's golf industry including Pat Finn of Left Field Sports Consulting; Paul Vaughan, Director of Golf at Ardglass Golf Club; Mark Ruddy, General Manager of Lucan Golf Club; and our own Ed Pettit, Managing Director of Carr Golf's course maintenance division.
Among other topics, they discussed the impact of COVID-19 on Ireland's golf clubs and the challenges club's face as the country emerges from lockdown.
Impact of lockdown
By the time April 5th rolls around, Ireland's golf clubs will have been closed for 27 weeks out of the past 12 months.
Despite these lengthy closures, golf clubs have continued to incur costs, particularly around course maintenance. "All the issues that you're managing, whether you're open or closed, they remain," Pettit told the podcast. "It's not like a gym where you can turn off the lights and shut down for a number of weeks and months. The course must be maintained [to retain standards members are accustomed to]."
On a positive note, by the time golfers are given the green light to return to the green, Pettit says that courses will be "rested" and in pristine playing condition.
Getting people back on the green
Over the last year, Irish golf clubs have enjoyed a membership bump with an estimated 20,000 new members joining clubs. This spike in participation was accompanied by an increase in rounds played with years' worth of play condensed into a couple of months. "Across Carr Golf managed venues, we saw a 30-60% growth in rounds played per member in 2020," noted Pettit.
For clubs to stay open and continue to invest in facilities, it is important for members to support their club. Subscriptions have become the "lifeblood" of golf clubs and will enable clubs to "reopen in the most positive way possible" when permitted to do so.
As Mark Ruddy of Lucan Golf Club put it: "Why should you pay your sub? Because we continue to develop the club on an annual basis."
 2020 vs. 2021
When golf reopened in 2020, it was one of the first sporting and recreational activities to resume. "There was no playbook and nobody had ever experienced anything like this," said Pettit.
When golf resumed in 2020, comprehensive safety protocols were implemented at clubs across the country. The government and governing bodies also imposed restrictions on group size, time intervals and non-member play. Some clubs introduced weekly playing limits to maximise the number of members able to enjoy a round.
It remains to be seen what conditions will be imposed by the government when golf re-opens in 2021.
Last year, some observers felt that golf's representative bodies did not "shout loud enough" on behalf of the sport. Others were critical of unions and their communications with clubs. According to Pat Finn, however, the fact that bodies did not engage in "megaphone diplomacy" helped ensure that golf returned when it did.
Thanks to the behind-the-scenes work undertaken by the likes of the GUI and ILGU, and the fact that restrictions were adhered to, golf is likely to once again be among the first sports to return this year.
Golf tourism
For clubs reliant on tourism and overseas visitors, the pandemic has been especially challenging. Paul Vaughan of Ardglass Golf Club in Co. Down said the club enjoyed its most successful year in 2019. That year, visitor income surpassed the club's membership income.
2020 was shaping up to be another successful year until the pandemic struck and the club's primary revenue stream disappeared. Now, the club is busy transferring bookings from visitors to later this year and beyond when it is hoped that travel will resume.
What's next?
One of the main challenges facing golf clubs is how to retain new members and reconfigure their business models to cope with new playing patterns. Are members willing to pay higher fees to justify higher levels of play? Can clubs find innovative ways to deal with issues like additional play and wear and tear? These are questions many clubs will be grappling with in the months and years ahead.
Going forward, clubs must work to create an inviting environment and experience for new members and guests to ensure that there isn't a drop-off in membership post-pandemic. The sport must also work to entice more female members.
Listen back to the full episode here.