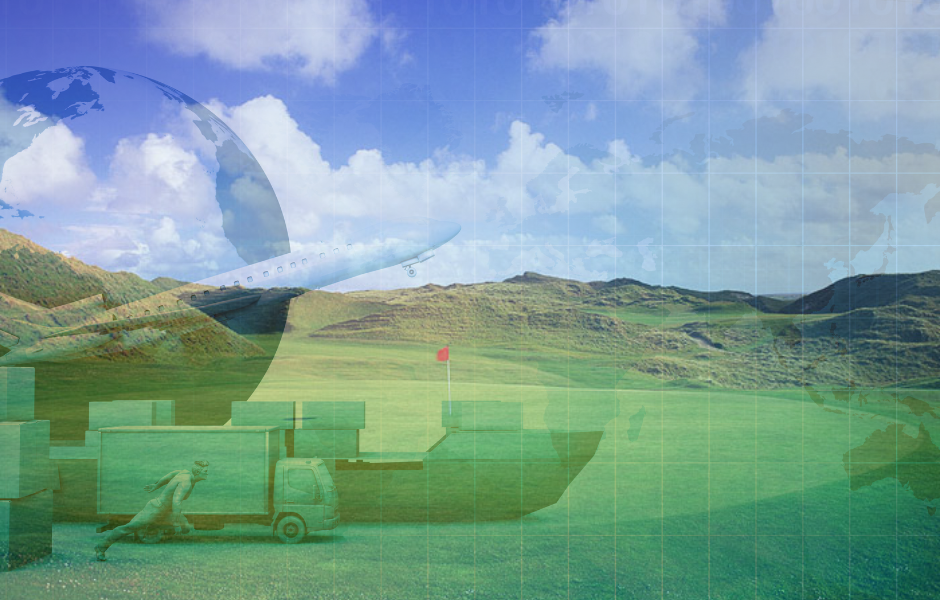 Comments Off

on COST AND SUPPLY CHAIN CHALLENGES ARE HERE FOR A WHILE YET
COST AND SUPPLY CHAIN CHALLENGES ARE HERE FOR A WHILE YET
Ed Pettit, Managing Director of Carr Golf's Course Maintenance Division takes a look at headwinds that lie ahead for golf clubs in 2023.
Much has been written about how supply chain and inflation challenges continue to impact Ireland's economy. Transport, wage, energy and raw material costs continue to rise, and labour availability is a country-wide issue.
Protect your most important asset
Golf clubs have not been immune, though can take pro-active steps to help ease financial pressures. Solutions implemented across our portfolio of 21 courses in Ireland may, to others, require fundamental shifts in approach. Clubs must protect their most valuable asset – the golf course.
Course Machinery headwinds continue
Maintenance equipment prices have risen 30% since early 2021, with further increases anticipated in 2023. Manufacturers warn of continued production and shipping delays, with customers facing 18-month lead times on new machinery delivery.
When evaluating new machinery and equipment requirements, we recommend taking a 3-to-5-year view. Carefully determine machinery specifications to ensure they're fit for purpose, explore financing options, be decisive and place orders asap. Spare parts are in scarce supply, stockpile common inventory to minimise downtime caused by repair delays and service schedule disruptions.
Soaring prices
The cost of diesel used for course machinery soured 206% following the invasion of Ukraine, compounding a 58% price increase through 2021. With an average 18-hole golf course consuming 8,500-11,000 litres per year, annual fuels bills will rise by €10,000. To avoid hefty premiums from long-time providers in a volatile market, clubs can request quotes from several suppliers to secure the best rates.
The same inflationary pressures were felt with essential inputs and fertilisers. The most dramatic borne out of rising urea and ammonia costs, key components in golf courses fertilisers, caused by gas supply risks and price surges. Lack of available fertiliser is real risk for clubs in 2023.
Plan ahead
Fertiliser restrictions may be introduced to prioritise the agri-food sector ahead of amenity turf. To mitigate risk for clients, in July 2022 we purchased enough fertiliser and chemical requirements to last until Spring 2024. It will ensure that the delivery of our agronomic plans is unaffected, protecting course standards during a period when many golf clubs will struggle to apply the required nutrients.
Golf clubs must plan annual treatment schedules well in advance and determine product requirements over an 18-24-month period. Secure the stock now to control costs and ensure availability when required. Exploring finance options would help manage the cash burden.
Changing legislative environment
Macroeconomic and geopolitical factors have inflated prices and a return to pre pandemic prices is highly unlikely. Legislative and regulatory changes are due to come into effect that may see current inflated prices remaining into the future. The 2015 EU Circular Economy Action Plan will phase out non-biodegradable micro plastics in fertilisers by 2024.
Manufacturers will likely pass on R&D investment costs to buyers. The updated Sustainable Use Directive and amended Nitrate Directives requires change, impacting production and price. Organic fertilisers whilst more common, may require additional applications to achieve similar results.
With AGM season approaching, Committees will likely need to review membership and green fee price increases to offset cost pressures, though a cost-of-living crisis will cause golfers to revaluate household budgets. Finding a balanced revenue mix will be crucial. The alternative is a dilution of golf course standards, a slippery slope that can lead to a longer, more expensive route to recovery.